This year, Strategenics was accepted as a member, into the Australian Department of Defence's, Rapid Prototyping, Development and Evaluation Program (RPDE).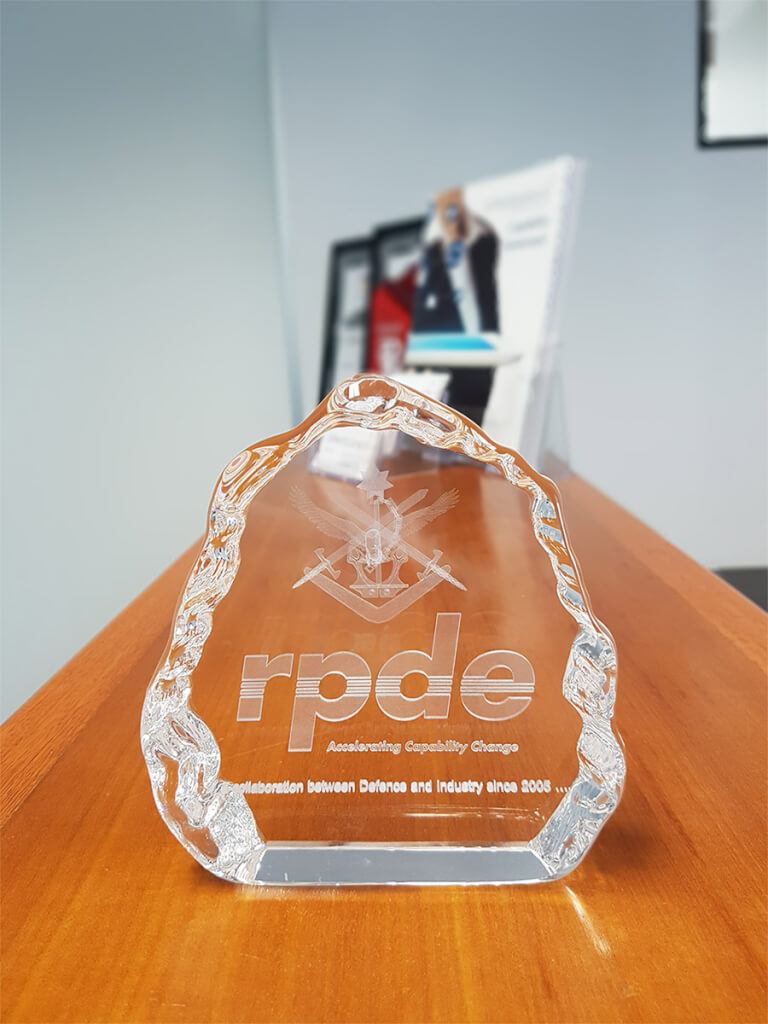 The RPDE Program was created in 2005 as a collaborative arrangement between Defence, industry and academia, to solve difficult and challenging problems in an innovative and collegiate environment.
The RPDE Structure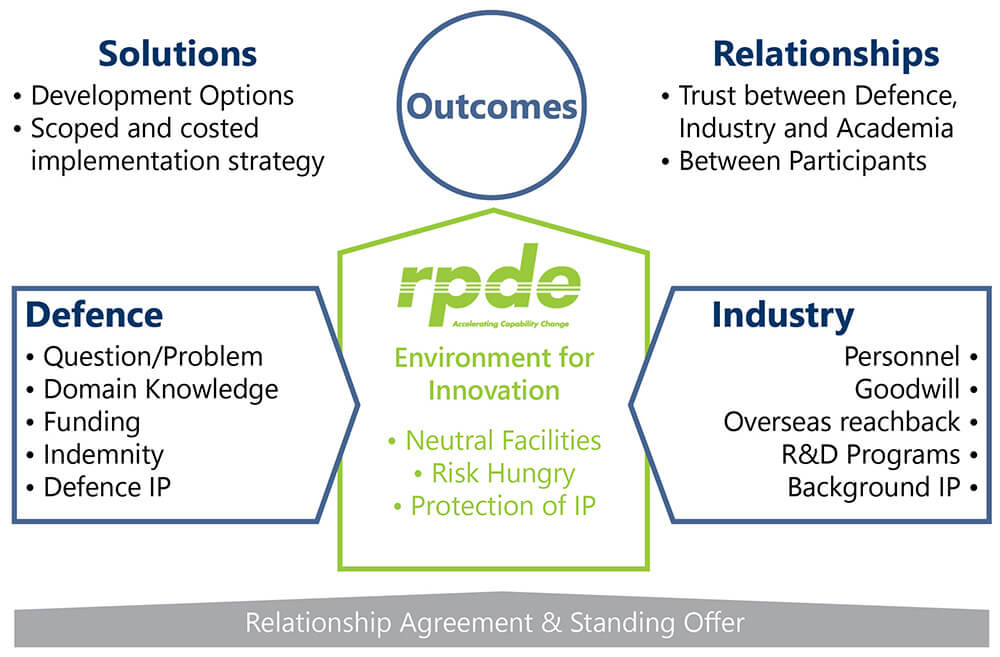 It is great pleasure that we announce a partnership with a program which aligns so well with our own values and goals.
Risk Hungry
Have to stay above a risk floor, not stay below a risk ceiling
Outcome Focussed
All efforts are aimed at addressing the problem, quickly. Keep a tight scope and deliver
Collaborative
Maintain a collaborative and impartial environment
Innovative
Always seek a 'different' approach
As industry experts, the team at Strategenics is looking forward to engaging closely with the RPDE program to provide the same innovative and passionate solutions that we offer all our clients.
Click below to find out more about the RPDE Program.
If you are interested in working together, send us a message and we will get back to you as soon as we can!